Tributeband til den tyske heavy metal-vokalisten Doro Pesch. Etablert i 2012 da Victoria Cederstrøm og Stig Seglem (- som hadde spilt sammen i bandet «Skallebank»- ) hadde lyst å gjøre noe litt utenom det vanlige, og startet noe de selv likte veldig god. Base og øvingslokale i Klepp.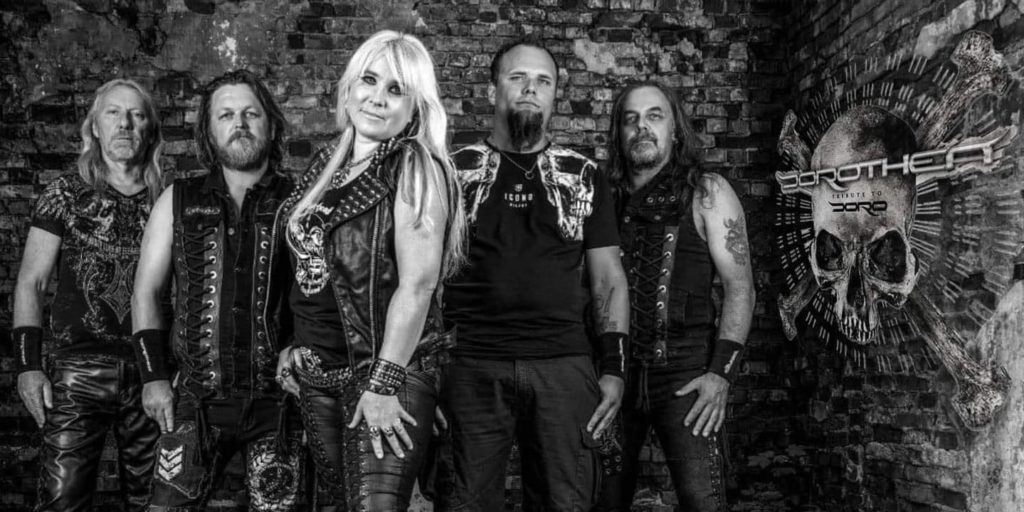 Fra bandets egen biografi:
DOROTHEA is a tribute band to Doro, formed in 2012 in South West Norway, the initiative coming from 2 ex members of the band SKALLEBANK, Stig and Victoria, both long time admirers of the talents of Doro, the Queen of Metal. Following much effort to fulfill the ambition, Dorothea featuring Doro's & Warlock`s songs and songs covered by Doro e.g. Billy Idol, Judas Priest & Ac/Dc performed by: Victoria (vocals), Cato (guitar), Stig (guitar), Marius (percussion) and Reidar (bass) is a band that really ROCKS.
The German artist DORO is and will probably remain the most renowned female metal artist, known from the 80's as one of the Heavy Metal genres' few female performers, releasing 4 Albums up to 1987 together with Warlock. 1989 saw the release of her first solo album «Force Majeure», subsequent releases bringing the current album total to 21 (2018).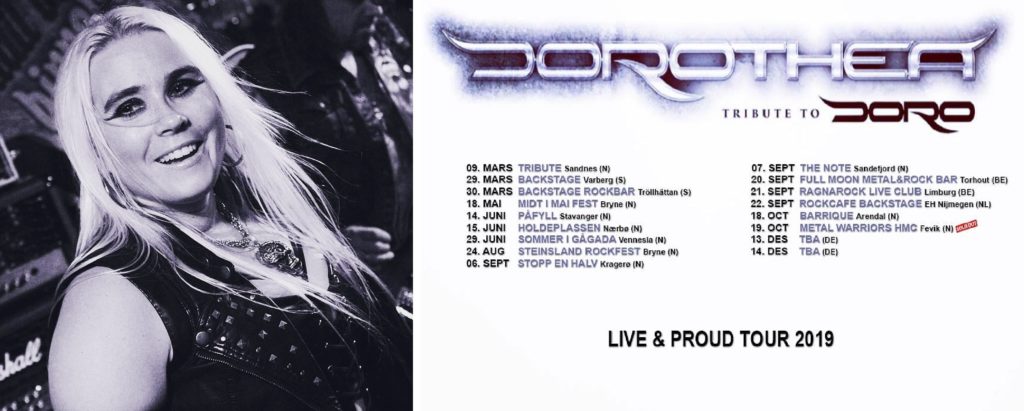 Dorothea og spesielt vokalisten Victoria Cederstrøm får hederlig omtale i bloggen «Hear she roars.»fra 2019:

Hailing from Norway, Dorothea is one of the only tributes to Doro Pesch and her time with Warlock. Known as the queen of metal, Doro has one of the best voices in heavy metal. A close second would be Dorothea's singer Victoria «Dorothea» Cederstrøm. She must have known that if you are going to be a pretend Doro then you better do it right. Everything from her beautiful blonde hair to her stagewear is 100% Doro. Her voice is one of the few that could pull something like this off.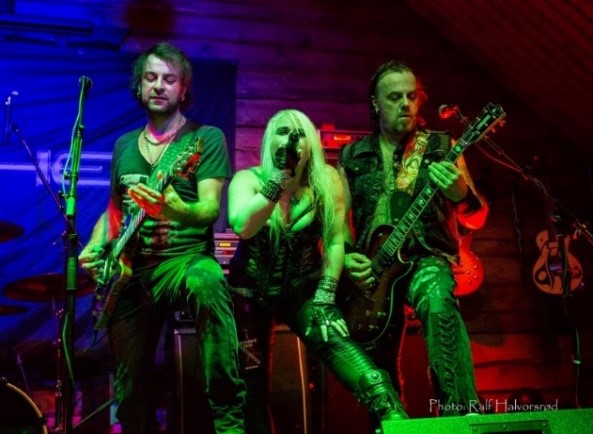 Dorothea er det eneste Doro tribute band i Skandinavia, og de har full godkjenning fra Doro og managmentet hennes for den måten de bruker musikken hennes på.


De har også god kontakt med Luca Princiotta som spiller i Doro, og kan søke hjelp hos han bl.a. når de av og til lurer på detaljer i enkelte låter.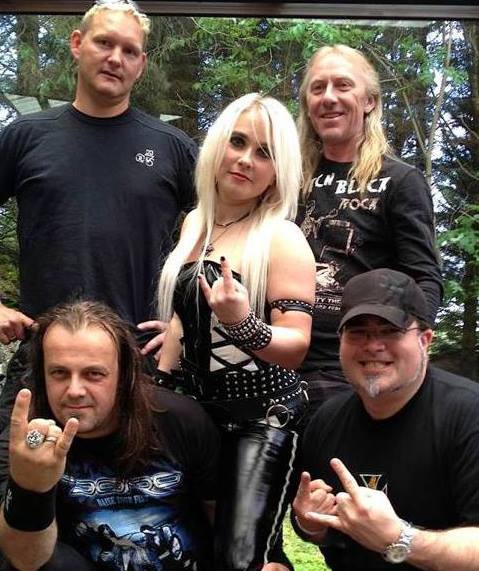 Ved oppstart i 2012 var besetningen slik:
Åsmund Håvik -gitar (Bømlo), Victoria Cederstrøm – vokal, Reidar Paulsen – bass,
Stig Seglem – gitar og Josh Goff – trommer (USA).







(publ. april 2021)
(Takk til Stig for info og bilder)